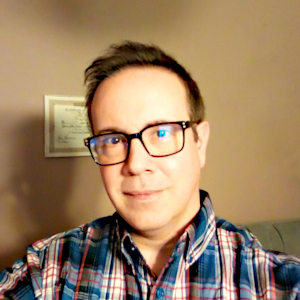 About the Author:
Robert J. Tiess is a poet from New York State. His acclaimed poetry has been featured most recently on the Late Night Poets radio show and AllPoetry. A graduate of SUNY New Paltz University with a degree in English Literature, he has been writing poetry since the 1980s and pursuing a joyful career in public library service since the mid-1990s. You can learn more about the author in The Humbling and Other Poems.
From the Poet: "I enjoy writing poetry of all kinds. Almost all of my poems are composed in hopes of being read aloud. My most frequent themes include: compassion, love, unity, empowerment, freedom, truth, equality, justice, tolerance, peace, gratitude, mindfulness, nature, individuality, humility, philosophy, spirituality, art, science, mythology, and imagination. All readers are welcome, respected, and appreciated here."
For more about me and my new book, you can
follow this link to my author interview at Literary Titan
.