As a lifelong poet, I remain devoted to the reading, writing, education, and appreciation of the art of poetry in all its varieties - formal (classic + invented forms), rhyming, blank verse, metrical, vers libre, concrete, haiku, from the brief to the epic.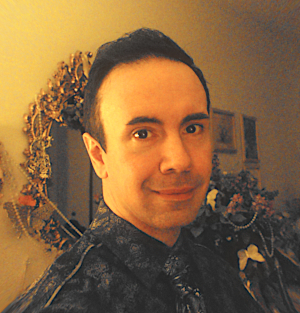 Why you haven't seen much of my work until the last couple of years? I willfully refrained from publishing too much of my work in the past; instead, I preferred to invest those years in studying and developing my craft and my ideas while also pursuing and expansive array of intellectual interests and modes of artistic expression (e.g. music, sculpting, visual arts in natural and digital media).
Over the last several years, I have been submitting and publishing a wide range of new poetic works in conjunction with AllPoetry.com and other poetry prompts/challenges/contests. Most of those poems and verbal experiments are featured here at my official website, ArtOfInterpretation.com.
I participated in over 1,500 poetry challenges at AllPoetry.com. I am inspired by - and deeply grateful for - all of my readers, especially their enthusiasm and encouragement for my efforts.
In late 2021, I established accounts at Instagram and Twitter (links below) to promote my works through excerpts, pairing them, at times (if only experimentally) with various artworks and photographs of mine. More generally, I intend to utilize those platforms to promote the joy of and respect for poetry and poetics (e.g. my
"Thinking Like a Poet" series of posts
).
Here is my AllPoetry URL, where I offer some more insight into my poetry and views:
https://allpoetry.com/Robert_J._Tiess
)
One thing I do like to point out: any first-person poem of mine involves a narrator; the poet is rarely, if ever, the speaker in any poem here. Like any writer of stories, I enjoy exploring and presenting perspectives through various characters.